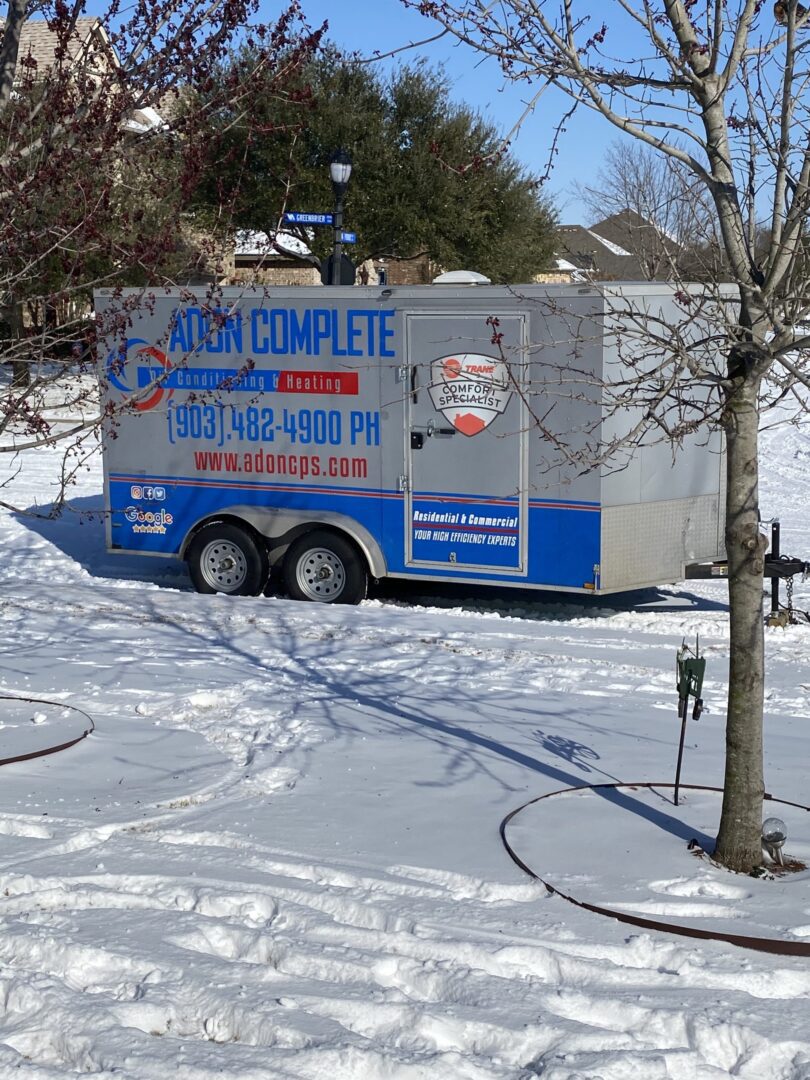 Winter weather can be downright unpredictable. Temperatures can be mild during the day and turn freezing overnight. Plus, sudden storms can lead to flooding, water damage, and unexpected power outages. You never know what you're going to experience when winter rolls around.
Fortunately, preparing for cold weather doesn't have to be a hassle! There are simple steps you can take to ensure your house is ready for whatever the elements have in store.
Let's go over five of the best tips to prepare your home for harsh weather.
Clean Your Gutters
When preparing for cold weather, it's always a good idea to start with your gutters. If you've been spending a lot of time indoors, it can be easy to overlook the exterior of your home. However, you should certainly take some time to ensure everything looks good outside before you start thinking about the interior.
After all, your home's exterior provides the first line of defense against harsh elements.
Cleaning your home's gutters is a fairly easy process. You can remove large pieces of debris, such as twigs, with your hands. After this, you might want to consider using a plastic gutter scoop to remove any leftover muck. Cleaning your gutters can help prevent ice dams from forming if we suddenly find ourselves dealing with freezing temperatures like last year.
Inspect Your Roof
One of the best times of year to inspect your roof is right before winter. During an inspection, you'll want to look for any damaged or missing shingles. Also, keep an eye out for water damage. The sooner you spot a problem with your roof, the sooner you can prevent a major problem from occurring.
If you're looking for the best tips to prepare your home for harsh weather, don't push a roofing inspection to the wayside. When you perform an inspection, you can address major issues that can potentially lead to extensive leaks and costly repairs.
Are you uncomfortable with performing the inspection yourself? If so, don't hesitate to contact a roofing contractor for a professional inspection. An expert will let you know if they spot any damages and recommend solutions for fixing them.
Check Your Insulation
When preparing your home for cold weather, don't overlook the importance of insulation. As you may know, insulation can help keep your pipes from freezing and prevent heat loss.
An expert in the field can assist you with installing insulation in your attic, crawl spaces, and basement. However, you can take some matters into your own hands by installing weather stripping around windows and doors.
Adjust Your Ceiling Fans
As we mentioned above, preparing for cold weather doesn't have to be challenging. There are steps you can take to enjoy a warm, comfortable home all season long. One way to achieve this goal is to adjust your ceiling fans.
Now, you might be thinking, "Why would I use my ceiling fans during the winter?" Believe it or not, ceiling fans have two settings: one that's designed to keep you cool during the summer and another that's meant to keep you warm during the winter.
During the summer, you'll want to ensure that your ceiling fan is spinning in a counterclockwise direction. This specific setting will create a downdraft, where cool air is pushed down, and warm air is sucked upward.
During the winter, you'll want your ceiling fan to spin clockwise. This setting will push the warm air down and circulate it throughout the room.
Schedule Maintenance Services
One of the best tips to prepare your home for harsh weather is to schedule maintenance services for the various systems inside your home. For example, you'll want to have your water heater and furnace maintained by a professional technician to ensure they're working properly. This way, you can avoid an emergency situation when the temperature outside suddenly drops.
As a homeowner, there's no better feeling than knowing your main heating source is working correctly during the winter months. Home maintenance services can also help you save energy, improve comfort levels, and provide much-needed peace of mind.
Are you struggling to remember the last time you had your heating system looked at? Don't wait another moment to schedule an HVAC service in Sherman, TX, or the surrounding area.
Keep Your Home Comfortable With Adon Complete
Preparing for cold weather doesn't have to be a hassle with Adon Complete Air Conditioning & Heating on your side! We offer many HVAC services to help you ride out any winter storms and cold weather that comes our way.

There are countless tips to prepare your home for harsh weather, but one of the most important is scheduling heating system maintenance. Now that winter is on the horizon, there's never been a better time to prepare your home for the chilly months ahead. Contact us to schedule an HVAC service in McKinney, TX, today!

6 Reasons Why Your Furnace Isn't Turning On » « Signs Your Ducts Need Cleaning