High-Quality AC Repair, Replacement & Maintenance Services
Air conditioning is one of those things that is beyond price in a place like Texas. Nobody wants to spend the summer baking in a home without an efficiently operating air conditioner when it's hotter than 100 degrees outside. Fortunately, with the right HVAC company on your side, you won't have to experience that.
Adon Complete Air Conditioning & Heating provides comprehensive cooling services throughout McKinney, TX and the surrounding areas. If you need an AC system installed or replace, repaired or maintained, we can help. Although we're a Trane Comfort Specialist, we service all makes and models of HVAC equipment. Our focus is providing great customer service and keeping costs as low as possible.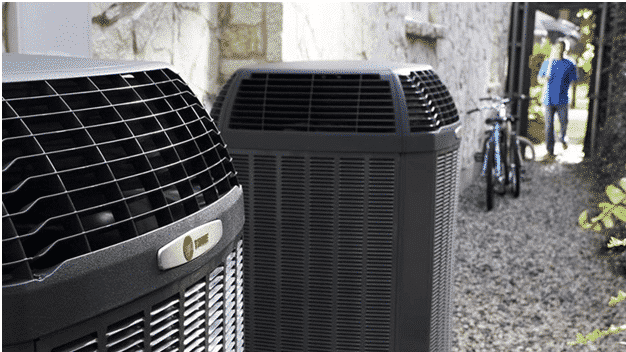 Expert AC Repair in McKinney, Texas
At Adon Complete Air Conditioning & Heating, we'll make sure that you receive what you need to stay cool and comfortable during the summer. We make high-quality technology affordable for all your comfort needs. We perform summertime emergency cooling repairs on a variety of AC systems, including:
Central Air Conditioners: Central air conditioners are among the oldest kinds of air conditioning systems, but they remain quite popular. This is for many reasons, but the biggest is that they're effective at producing cool air.
Ductless AC Systems: Ductless systems [link to https://www.adoncps.com/air-conditioning/ductless-ac Ductless Air Conditioning in McKinney, TX] are heat pumps that don't require ductwork. Rather, they use smaller air handlers to condition individual rooms in the home. Since they're heat pumps, ductless systems can act as either heaters or air conditioners on demand.
Heat Pumps: A heat pump [link to https://www.adoncps.com/air-conditioning/heat-pumps Heat Pumps in McKinney, TX] is essentially an air conditioner that can reverse the direction in which refrigerant flows through its system. This enables it to offer both heating and air conditioning functions. We install and service hybrid heat and dual fuel heat pumps.
Quality AC Installation in McKinney, Texas
No matter what cooling service you need, Adon Complete Air Conditioning & Heating in McKinney, TX is here to make sure that you receive it. We're committed to finding the ideal cooling system for your needs so that your home can feel as comfortable as possible during the hot summer season in Texas.
If you need to install an air conditioner, we can help you pick the right AC system for your home and perform the installation to the manufacturer's exact specifications. To protect your investment, we offer a three-year labor warranty for all new AC installations. We also offer two-year cooling maintenance packages.
Adon Complete Air Conditioning & Heating is proud to provide air conditioning services in Allen, Frisco, McKinney, Melissa, North Plano and Sherman, TX. Contact us at (903) 482-4900 today to learn how our comfort specialists can help maximize your comfort.