In Plano and the greater North Texas area, when temperatures soar, a robust and efficient air conditioning system is more than a luxury — it's a necessity. As our residential customers are aware, the right air conditioning system makes the difference between a sweltering summer day and the soothing comfort of a cool home.
At Adon Complete Air Conditioning & Heating, we pride ourselves on being a premier AC installation company in North Texas. With our team of expert technicians, you're assured of high-quality service with every project. Contact us today to learn more about our air conditioning installation services!
Trust Our Professionals for Top-Quality AC Installation Services
Adon Complete Air Conditioning & Heating has earned its reputation as a top AC installation company in Plano and surrounding North Texas communities. But why is it so essential to have a professional air conditioning installation service?
Expert Technicians

: Our technicians undergo extensive training to ensure your AC replacement unit isn't just up and running but optimized for performance and longevity.

High-Quality Service

: We pride ourselves on delivering great customer service from the moment you call us to the post-installation checks.

Professional Service

: Our air conditioning installation services are comprehensive, meaning we don't just set up your unit; we make sure it's integrated perfectly with your home's existing system.

Stay Cool

: With our service, you can confidently stay cool, knowing that your new AC unit will efficiently serve your air conditioning needs for years to come.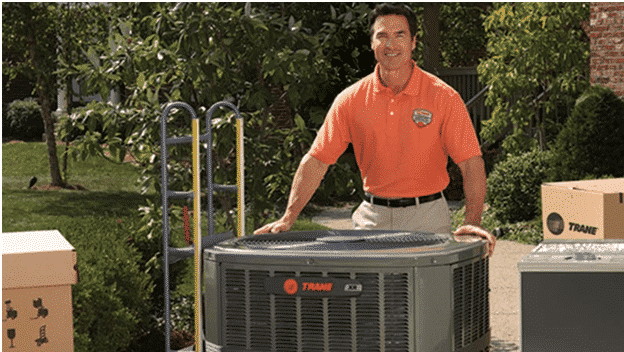 Signs You Need a New AC Unit
Every AC unit and HVAC system has a lifespan. Sometimes, it's more cost-effective to consider an AC replacement than continually repairing an old unit. So, how do you know when it's time for a new one?
Unusual Noises

: If your system is making unusual noises, it might indicate an underlying issue or the end of its efficient service life.

High Energy Bills

: An increase in your energy bills can signify that your old HVAC system isn't as energy-efficient as it used to be.

Constant Repairs

: If you find yourself needing to schedule

home air conditioning repairs

, it might be time to think about a replacement.
What Makes Our AC Installation Company Stand Out?
There are several air conditioners and AC companies out there, but Adon Complete Air Conditioning & Heating stands head and shoulders above the rest, and here's why:
Complete Air Conditioning Solutions

: We don't just install. Whether it's an AC installation or comprehensive maintenance, we've got you covered.

Customized Services

: Every home and its cooling system needs are unique. We assess your home's requirements and suggest the perfect solution, whether it's a complete air conditioning replacement or a simple upgrade.

Guaranteed Satisfaction

: For us, a job isn't finished until our customers are completely satisfied. It's not just about the installation; it's about ensuring you're happy with every aspect of our service.
Schedule Your AC Replacement Today!
Why settle for subpar AC replacement contractors when you can have the best? At Adon Complete Air Conditioning & Heating, we understand that an AC replacement isn't just about slotting in a new unit. It's about understanding the intricacies of each home's air conditioning systems and making sure the new system is installed correctly. With our skilled team and dedication to providing high-quality service, you're in the best hands in North Texas.
For homeowners who might be interested in alternatives, we also offer ductless AC installation services. And remember, regular HVAC maintenance can extend the life of your unit, ensuring you get the most out of your investment.
In North Texas, when it comes to AC installation and replacement, we're the name you can trust. Our commitment to professionalism, expert technicians, and high-quality service makes us the go-to AC installation company.
So, whether you're considering a new AC unit or seeking top-notch air conditioning replacement services, reach out to us to schedule an appointment! With us, your comfort is our top priority.
Our service areas include the following:
Allen, TX 

Anna, TX 

Arlington, TX 

Aubrey, TX 

Blue Ridge, TX 

Carrollton, TX 

Cedar Hill, TX 

Celina, TX 

Dallas, TX 

Denison, TX 

Fairview, TX 

Farmersville, TX

Frisco, TX 

Garland, TX 

Gordonville, TX 

Gunter, TX 

Howe, TX 

Leonard, TX 

McKinney, TX

Melissa, TX 

Plano, TX 

Pottsboro, TX

Princeton, TX

Prosper, TX 

Richardson, TX 

Rockwall, TX 

Sherman, TX 

Tioga, TX 

Tom Bean, TX 

Trenton, TX 

Van Alstyne, TX 

Weston, TX 

Whitesboro, TX 

Whitewright, TX