Comprehensive Duct Cleaning Services Throughout McKinney, TX
We're willing to bet you don't know what condition your ducts are in at this moment. Air ducts are not exactly the most attention-grabbing part of the average climate control system. However, they're quite a bit more important than they seem. If they're not properly maintained, they can cause issues for both you and your climate control system. One of the best ways to make sure that they're kept in good condition is to schedule duct cleaning at least once every few years.
Heating & Cooling Duct Systems
Adon Complete Air Conditioning & Heating offers a full range of air duct cleaning services throughout the Allen, Frisco, McKinney, Sherman, Anna and surrounding areas. Our focus is on customer service above all else, so you can count on honest, dependable service when we come to clean your ducts. If you want to keep your home healthy and comfortable, contact us today to schedule a duct cleaning appointment with one of our experts.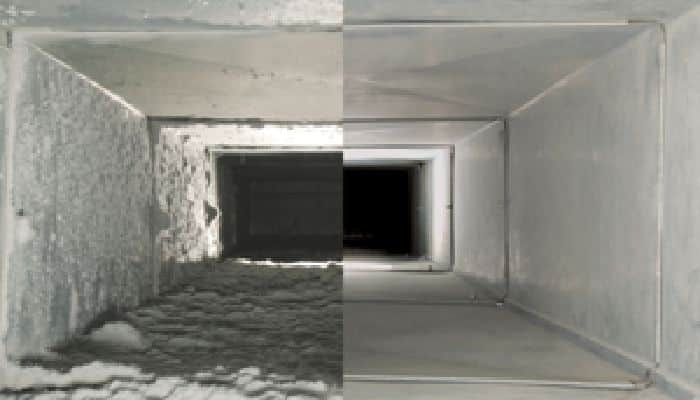 Airborne Contaminants & Their Effects
The average home has many microscopic airborne contaminants floating around in it, including dust, pollen, dander, germs and other tiny particles. Exposure to these contaminants can cause a wide range of problems for your health, ranging from allergy attacks and the flu to severe asthma symptoms.
Air ducts provide a place for airborne contaminants to collect over time, amounting to higher concentrations the longer you don't clean them. This kind of buildup causes a number of problems for both you and your HVAC system.
Dust buildup in your ducts can actually serve to insulate them if you don't clean them for long enough. This cuts off some of the output from your HVAC system, making it work harder to circulate air and costing you money.
What's especially problematic, though, is turning on your climate control system after contaminants have collected in the ducts for a long period. When you do this, you circulate large concentrations of contaminants throughout your home. Subjecting your body to this higher dose of contaminants makes it more likely that you'll suffer ill effects, which is why you should clean your ducts regularly.
Let Us Handle Your Duct Cleaning Needs
You don't need to have your ducts cleaned every year in order for them to effectively protect you from airborne contaminants. However, you should still schedule professional duct cleaning at least once every couple of years.
Adon Complete Air Conditioning & Heating offers a full range of duct cleaning services. If it's been a while since you last had your ducts cleaned, fill out a contact form or give us a call at (903) 482-4900 for service in Allen, Frisco, McKinney, Melissa, North Plano and Sherman, TX.