Ductless AC & Heating Services McKinney, TX & Surrounding Areas
When it comes to climate control, it's important to select a system that fits your home's specific needs. For some homes in McKinney, TX, that means having a central air conditioner or heat pump. For others, though – especially homes built without a network of air ducts – a ductless mini-split might be the best fit.
Adon Complete Air Conditioning & Heating offers comprehensive ductless heating and air conditioning services throughout McKinney. We specialize in installing efficient systems, whether you need a system for a new construction or for an existing home. We don't believe in installing things directly out of the box. Instead, our comfort specialists will design and implement a custom solution for your needs.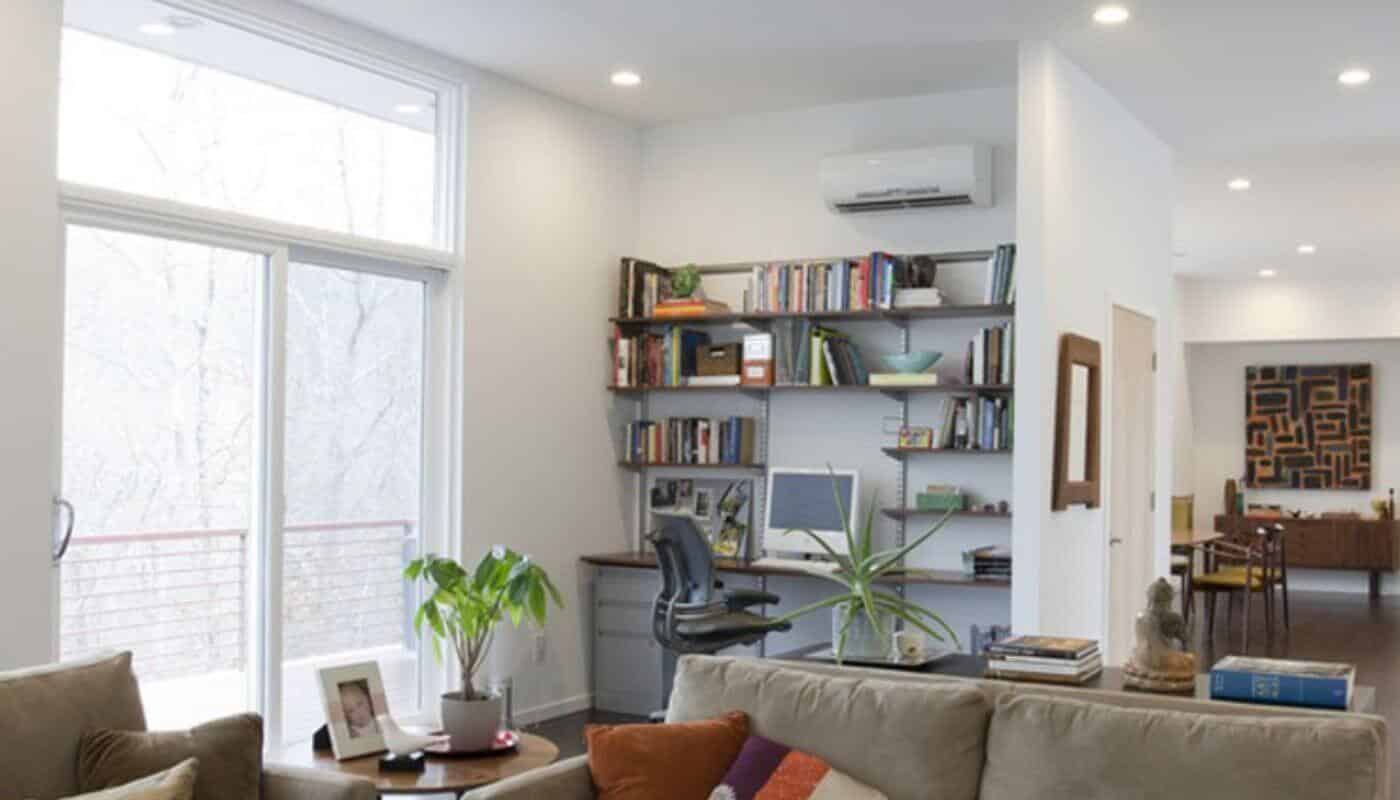 How Ductless Systems Work
Are you wondering why you should choose a ductless system over any of the other cooling options on the market? A ductless mini-split operates in a slightly different way from the typical central AC system. Rather than circulating air through a duct system and a central air handler, a ductless system distributes it through many individual air handlers. It's not the same as a window unit, though.
A comfort specialist will install one air handler in each room of your home that requires heating and cooling, with up to four indoor air handlers connected to a single outdoor unit. Each air handler includes its own thermostat, which allows you to operate it independently from the rest of the ductless system.
Why Install a Ductless System in Your Home
With a ductless mini-split in your home, you won't need any other kind of climate control system. Ductless mini-splits are heat pumps, which means they can offer both heating and cooling functions. Because each air handler can operate independently, the system also allows each person in the house to set the ideal temperature for his or her needs. No more warring with another housemate over a single thermostat. With a ductless HVAC system, you can all stay comfortable.
Ductless units are also more energy efficient than other climate control systems. They don't burn fuel to generate heat or waste output on empty rooms.
Trust Us With All Your Ductless System Needs
If you decide to install a ductless system in your home, remember that they have the same requirements for upkeep as other climate control systems. Once your system is properly installed, schedule maintenance for it in the spring and fall. This ensures your ductless mini-split is always prepared to provide you cool and warm air.
If and when a problem does occur, make sure that you call (903) 482-4900 for repairs as soon as possible. Adon Complete Air Conditioning & Heating offers comprehensive ductless system services in Allen, Frisco, McKinney and Sherman, TX.