Repair, Installation & Maintenance In McKinney, TX & Surrounding Areas
Commercial buildings are put under more stress than their residential counterparts when it comes to HVAC systems. Though commercial HVAC systems are designed to cope with the increased number of people using them, they still need professional services in order to function properly. If you need commercial heating and cooling services, make sure that you find a company you trust.
Adon Complete Air Conditioning & Heating provides a full range of commercial HVAC services throughout McKinney, TX. Commercial buildings vary significantly in their HVAC needs, which is why we design and implement customized, high-efficiency systems for each of our customers. A high-efficiency commercial HVAC system uses up to a third less fuel than older, less efficient models.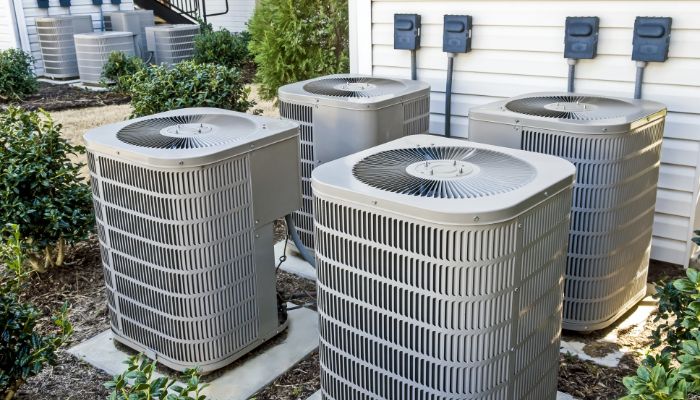 Types of Commercial HVAC Services We Provide
We offer a full range of commercial HVAC services, including:
Contact Us for Comprehensive Commercial HVAC Maintenance
As with residential HVAC systems, there are a number of things that you can do to make sure that your commercial system stays in good shape. One is to make sure that you schedule preventive maintenance for your commercial HVAC system at least once a year. Regular preventive maintenance goes a long way toward keeping your commercial HVAC system in good shape for as long as possible. You can save a lot on repair costs as well as increase the lifespan of your system by scheduling regular preventive maintenance. Those savings are multiplied across properties, provided you schedule the proper maintenance for all of them.
We Can Handle Your Commercial Repair Needs
No amount of maintenance can completely prevent problems from developing. Eventually, you will almost certainly have to deal with a problem with your commercial HVAC system. If and when you suspect your commercial HVAC system is experiencing an issue, it's important that you call for repairs as soon as you can. The faster we can get to your system, the less damage the system will endure.
Adon Complete Air Conditioning & Heating installs leading brands like Lennox, RunTru, etc. Plus, we service commercial HVAC systems throughout Allen, Frisco, McKinney, Melissa, North Plano and Sherman, Texas. Contact us at (903) 482-4900 to learn more about how we can help maximize your comfort.