Full Service Commercial HVAC Care
AC Repair, Installation & Maintenance for your Business in McKinney, TX
Commercial air conditioning is an important part of staying comfortable during the summer season, as it would be pretty difficult to focus on work when it's over 90 degrees indoors. Keep your staff and customers comfortable by showing your AC Unit you mean business. Adon Complete Air Conditioning & Heating is here for you, offering a full range of commercial air conditioner services in Allen, Frisco, McKinney, Sherman, Anna and the surrounding area.
Like you, customer satisfaction is our top priority, which is why we don't install boilerplate systems out of the box. We design and implement custom commercial cooling solutions for your needs with your needs and budget in mind, helping you save money and the environment. Whether you need commercial AC installation, HVAC repair for your office building or AC maintenance, Adon can help.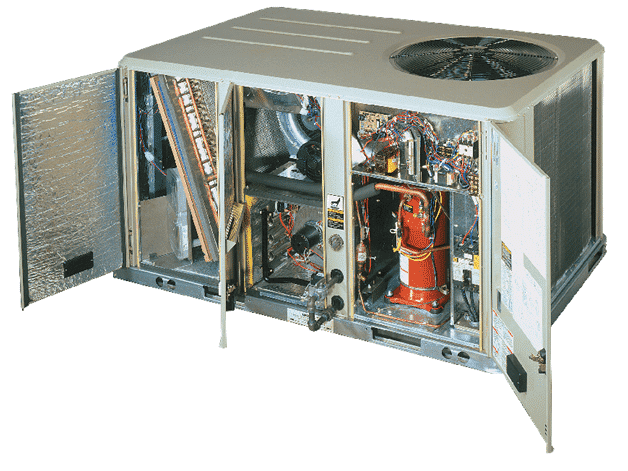 Trust Us With Your Commercial AC Installation & Replacement
Installing a commercial AC system isn't an easy task. These are massive systems designed to serve equally massive buildings. Many commercial air conditioners are too large to even fit inside the buildings they serve, and they're installed on rooftops instead. Many HVAC companies don't offer commercial air conditioning services, since they require quite a bit more professional training and equipment. With us on your side, though, you don't need to worry about that.
We provide a full range of commercial air conditioning installation and replacement services for all AC makes and models, including Lennox and RunTru. Whether you need an entirely new air conditioner installed or an old system replaced, rest assured our comfort specialists are here for you.
We Offer Full Commercial HVAC Maintenance Services
There are a number of things that you can do to make sure your commercial air conditioner stays in good condition for as long as possible. One is to make sure that you call for preventive commercial HVAC maintenance at least once a year.
Many of the issues that can crop up with commercial air conditioning systems don't immediately announce themselves with obvious symptoms. The longer you allow the issue to develop, the more damage it can potentially cause. If you schedule preventive maintenance for your air conditioner at least once a year, you increase the chances of finding and fixing a problem before it causes too much damage.
We Can Help With Commercial AC Repairs
No amount of preventive maintenance can totally remove the possibility of a problem developing with your commercial air conditioner. If and when that happens, it's important that you call for repairs as soon as possible. The faster we can get to your system and repair it, the more damage we will prevent.
If you have any reason to suspect that your commercial air conditioner is in need of repairs, contact Adon Complete Air Conditioning & Heating at (903) 482-4900 today. We provide a full range of commercial heating and air conditioning services in Allen, Frisco, McKinney, Melissa, North Plano and Sherman, Texas, including repairs and replacements.