Custom Commercial Air Quality Services in McKinney, TX & Surrounding Areas
Commercial buildings have issues with indoor air quality for a number of reasons. They're typically designed to be as airtight as possible to help maintain the indoor climate. However, while this certainly helps the building maintain the temperature and efficiency, it does so at the cost of its air quality.
Find commercial indoor air quality services in McKinney, TX from the experts at Adon Complete Air Conditioning & Heating. We're focused on two major goals: customer service and helping the planet. That's why our commercial comfort specialists design and install custom high-efficiency commercial indoor air quality systems to meet your needs. If you already have a commercial indoor air quality system in place, don't worry. We service all makes and models.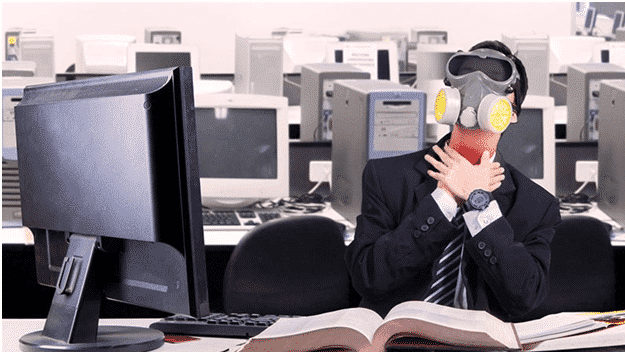 Why Commercial Indoor Air Quality Services Are Necessary
Though the indoor air in your commercial building may look clear, it probably isn't. The average commercial building contains all kinds of different airborne contaminants, from dust and pollen to germs and microbial growth.
Long-term exposure to these contaminants, especially in a situation where airflow is cut off, can cause all kinds of issues from the flu to asthma attacks. Humidity imbalances can also cause problems, including microbial growth and lowering the body's defenses against infection. It's issues like these that make it so important to take advantage of commercial indoor air quality services.
Types of Commercial Indoor Air Quality Services We Offer
We provide comprehensive commercial indoor air quality services, including:
Air Filtration: Air filtration uses closely woven fiber mesh to capture any airborne contaminants that flow through the ducts. They're quite effective at cleansing a building's air of various contaminants. However, you need to change them every few months to avoid clogging.
Ionization Purifiers: Ionization purifiers use ion clouds to draw contaminants out of the air. The fallen contaminants can then be cleaned out during the next air duct cleaning appointment.
UV Air Purifiers: A UV air purifier protects the people in your building by generating high levels of ultraviolet light. Many kinds of germs can't withstand ultraviolet light, and they're sterilized or destroyed outright upon contact.
Humidifiers: Chronically low humidity in the air in your building can cause a number of problems, including making furniture more brittle and weakening your defenses against infection. Install a humidifier in your commercial building to help counteract low humidity.
Dehumidifiers: Chronically humid air is just as bad for your commercial indoor air quality as chronically dry air. Air that's especially humid makes it harder to keep cool during hot weather and promotes microbial growth throughout the building. Make sure that you make use of a dehumidifier to keep your building's humidity levels in balance.
Adon Complete Air Conditioning & Heating offers comprehensive indoor air quality services throughout Allen, Frisco, McKinney, Melissa, North Plano and Sherman, TX. If you want to improve the health of your building's air today, contact us at (903) 482-4900 and we'll help you out.