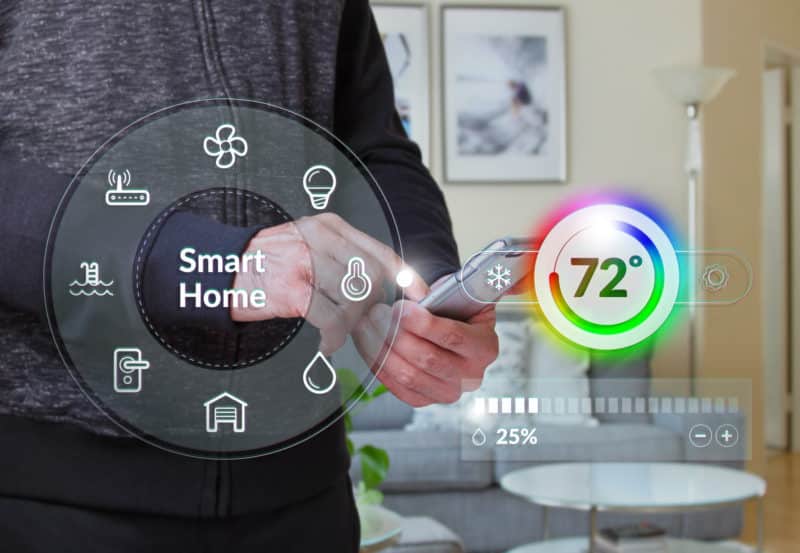 Do you want to feel comfortable in your home and maximize your HVAC system's energy efficiency? With today's home automation technology, these goals are attainable. More homeowners throughout McKinney, Texas, are relying on smart home automation products for their comfort needs. Discover how Nexia Home Intelligence can provide energy-efficient benefits for your home HVAC system.
Cut Costs on Energy Consumption and Utilities
Have you ever left your home for vacation and forgotten to adjust your thermostat settings to save energy while you're away? With a smart thermostat connected to Nexia Home Intelligence, you won't make this mistake again. Once connected, you can use your smartphone to control your thermostat remotely. Installing a smart thermostat can save McKinney homeowners like you up to 10 percent on energy bills.
Remind Yourself to Schedule HVAC Maintenance
If scheduling regular HVAC system maintenance appointments slips your mind, you won't make that excuse again with Nexia Home Intelligence. You can use the convenience of this home automation system to remind you to schedule an HVAC system maintenance appointment. As a result, you can stay on top of the essential tune-ups your HVAC system needs to ensure its energy efficiency.
Gain Access to HVAC System Performance Data
Along with maintenance alerts, Nexia Home Intelligence also makes remote system monitoring possible. When you link Nexia Diagnostics with a Trane Wi-Fi–enabled smart thermostat, our HVAC service technicians can access real-time and historical energy efficiency and performance data for your HVAC system. Through remote monitoring, we can proactively address any issues that may impact your system's performance, such as a malfunctioning part. This ability to diagnose problems remotely enables our service technicians to arrive with the parts they need to expedite repairs and minimize system downtime.

Once you incorporate Nexia Home Intelligence into your home, you can reap the benefits of home automation convenience and energy efficiency. Contact Adon Complete Air Conditioning and Heating today at 903-482-4900 to learn more about our smart home automation services.

Image provided by Bigstock

3 HVAC Problems That Can Wreak Havoc on Energy Efficiency » « 4 Reasons to Schedule Furnace Maintenance in the Early Fall