Residential Heating Installation, Maintenance & Repair
When people think of Texas, they often think of boiling hot summers instead of freezing cold winters. That's fair enough; residents in McKinney often spend more time trying to stay cool than keep warm. However, that doesn't mean that it's pleasant spending a winter in Texas without an efficient heating system.
That's why Adon Complete Air Conditioning & Heating provides comprehensive home heating services. Our focus is on great customer service through the installation of high-efficiency systems. These systems help both you and the environment by cutting energy costs. Although we're a proud Trane Comfort Specialist, our comfort specialists service all makes and models of HVAC equipment.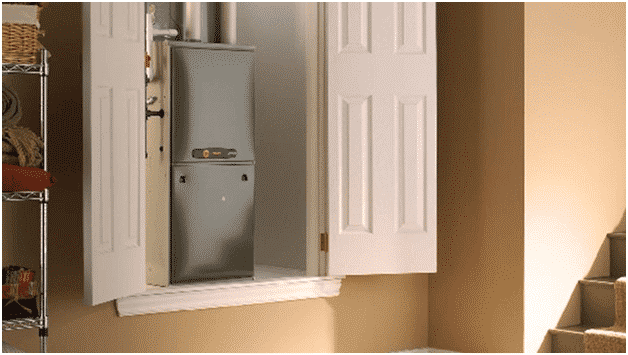 Furnaces: Whether gas or electric, furnaces remain the most popular heating option on the market. They're affordable, versatile and great at producing heat on cold winter days in Texas.
Ductless Systems: Ductless systems are heat pumps that don't require air ducts, offering you a finer degree of control over the climate in your home. Like all heat pumps, ductless systems provide both heating and cooling.
Heat Pumps: A heat pump is an air conditioner that can reverse the direction in which refrigerant flows through the system, allowing it to act as either a heating or an air conditioning system on demand. Heat pumps don't have to burn fuel to generate heat, making them especially energy efficient.
Quality Heating Installation in McKinney, Texas
No matter your heating needs, Adon Complete Air Conditioning & Heating is here to make sure that they're met. We make high-efficiency technology affordable for all of our customers in Texas. Our comfort specialists can help you choose a heating system that's perfectly suited for your home. We can also install it precisely to the manufacturer's specifications to ensure it operates at maximum efficiency. We cover every new heating installation we perform with a three-year labor warranty.
Preventive HVAC maintenance protects you from high energy bills, costly repairs and premature replacements. Adon Complete Air Conditioning & Heating provides two-year heating maintenance plans that safeguard your investment.
Adon Complete Air Conditioning & Heating is proud to provide heating services in Allen, Frisco, McKinney, Melissa, North Plano and Sherman, TX. Contact us today at (903) 482-4900 to learn how our comfort specialists can help maximize your comfort.