Heat Pump & Furnace Replacement Throughout McKinney, TX
There are a few reasons you might need a new furnace or heat pump. You may be building a home and need an entirely new system for it. You might be dealing with serious issues with your current system and need a heating replacement, or you could just be looking for a more efficient upgrade. The comfort specialists at Adon Complete Air Conditioning & Heating are your clear choice for heating installation in and around McKinney and Frisco, TX.
Adon offers:
Free estimates

on installations and replacements.

5 and 10 year

heating system

product warranties

available.

Up to a

10 year labor warranty

available.

Flexible and convenient

 financing options.
Precise expert workmanship

on every installation and replacement.

Leading brands like Trane, Lennox, RunTru, and more.
Our Top Quality Installation Services
Great heating starts with choosing the right system for your home. That's why we start every heat pump and furnace installation project with a heat loss calculation to determine your home's heating needs. Our calculation takes into account the amount of heat your home loses through its:
Once we know how much heating power you need, we'll work with you to find the right heating system for your home and your budget. Our goal is to provide you with reliable heating for years to come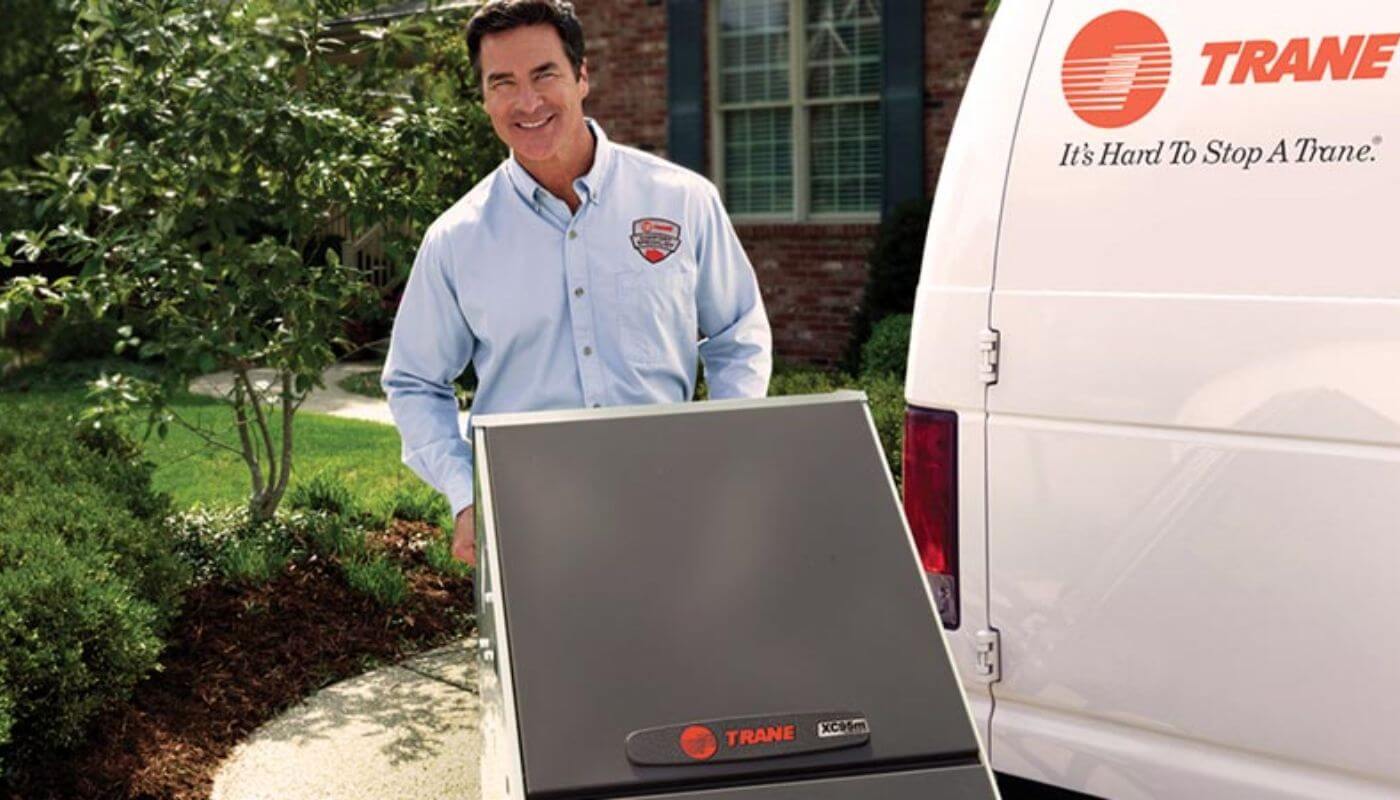 Trust a Trane Comfort Specialist for Heating Installation
As a Trane Comfort Specialist, we are the manufacturer's handpicked choice to install Trane heating systems in our area. Trane Comfort Specialists are held to high standards of customer satisfaction, technical expertise and brand loyalty. We know Trane systems inside and out, top to bottom, and we make sure every system we install meets or exceeds the manufacturer's specifications.
We take great pride in the quality of our heat pump and furnace installation work, which is why we stand behind it with a three-year labor warranty. Some other factors that set us apart include:
One-year heating and cooling maintenance plan.

Experts in high-efficiency systems.

Believe in strong customer service.

Take pride in making high technology affordable for your heating needs.
Choose Us for Your Heating Installation Project
A new heating system is a major long-term investment in your home. Heat pumps are built to last a decade or more, and furnaces and boilers can last more than twice that if properly maintained. That's why it's so important to have the right HVAC contractor install your new system; it'll affect your quality of life for many years to come.
Contact us online or give us a call at (903) 482-4900 today to schedule your service. We proudly perform quality heating installation in Allen, Frisco, McKinney, Sherman and the surrounding Texas communities.