Insulation Services in McKinney, TX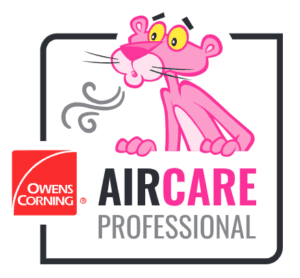 At Adon Complete Air Conditioning & Heating, we're proud to offer professional attic insulation services in McKinney, TX, and the surrounding communities. We'll ensure your home is as efficient and comfortable as possible. When our insulation installers arrive at your home, we'll assess your needs and provide you with the best solution.
We're proud to be Owens Corning AirCare Professionals, which means you can trust us to truly care about your home's indoor environment and energy efficiency. We specialize in blown-in insulation, otherwise known as "loose-fill" insulation. The products we work with are water-resistant, formaldehyde-free, and designed to help boost your comfort.
Our blown-in contractors understand the importance of using quality materials for our services. Better still, we provide top-tier workmanship to make sure your home gets the attic insulation it requires. We take pride in our work, so be assured we'll provide you with top-notch insulation.
Our insulation contractors also offer upfront pricing, so you'll know exactly what to expect before we start any work. So contact us today to schedule your service and get one step closer to achieving your comfort goals!
How Does Insulation Make a Difference in Your Comfort?
The primary purpose of attic insulation is to slow down the transfer of heat between the inside and outside of your home. Heat naturally moves from warmer to chillier areas, which means that in winter, the heat inside your home tries to escape to the colder outdoors. Without sufficient heating insulation, this process happens fast and frequently, which means you need to use more energy to keep your ho
me warm. With quality attic insulation, however, the heat loss is significantly reduced — making it easier and cheaper to maintain a comfortable indoor environment.
If you're looking for a home improvement project that's both practical and impactful, consider upgrading your insulation with help from our professional insulation installers.
Signs Your Home Is Under-Insulated
It's essential to ensure your home is well-insulated to maintain a comfortable and energy-efficient environment. Common signs that your home may be poorly insulated can include:
High Energy Bills:

If your home doesn't have sufficient heating insulation, your heating system must work harder to maintain the desired temperature, resulting in higher energy consumption and higher utility bills. If you've noticed a sudden increase in your energy bills, it may be time to check your home's attic insulation.

Noises from Outside:

If you can hear sounds from outside your home, your insulation may not be doing its job correctly. Proper attic insulation not only stops cold air from coming but also blocks sound. This soundproofing feature is essential for homes near busy roads.

Uncomfortable Rooms:

An under-insulated home can feel less comfortable and pleasant to live in. For example, a poorly insulated home may feel colder during winter and hotter during summer, putting excessive strain on the home's heating and cooling system. Adding more attic insulation can help make temperature distribution more consistent while maintaining your home's comfort.
Blown-In Insulation Contractors You Can Trust
You may have heard of many attic insulation types out there that you can install in your home. One of the most popular options is blown-in insulation. If you are thinking of getting attic insulation for your home, you might be interested to know some of the benefits that blown-in insulation offers.
Blown-in insulation provides consistent coverage throughout your attic, regardless of whether there are obstructions or odd shapes. This means that it fills up every nook and cranny that other attic insulation types might not reach, achieving a thermal barrier that is more effective than other insulation types. Blown-in insulation also settles uniformly, which means that it will not form "cold spots" in the attic or ceiling.
Our blown-in insulation could be the perfect fit for your home. If you're ready to get started with an attic insulation service, we'll ensure that you get the best possible product. Blown-in insulation is designed to provide maximum efficiency and safety. We always put safety and customer satisfaction first when it comes to our insulation products.
We understand that everyone has different needs when it comes to blown-in insulation. That is why we'll work with you to meet your expectations.
Keep Your Home at the Right Temp Year Round
If you're ready to start feeling comfortable all year long, turn to Adon Complete Air Conditioning & Heating for your attic insulation services in Sherman, TX, and beyond. Our company is 100% local — meaning we're from the area and understand the local climate better than anyone. You can trust that our blown-in insulation installers will make sure you're safe and comfortable all year long, no matter the weather outside your window.
When it comes to installing blown-in insulation, we have the expertise and experience to provide you with the insulation you need to keep cozy or cool. Our insulation contractors understand how important comfort is in your home, especially when the weather outdoors reaches extreme temperatures. That's why we always strive to provide our customers with the best attic insulation service available.
We also specialize in:
Do you believe that blown-in insulation material is right for your home? We're here to help. Contact us today to request an appointment with our McKinney insulation installers!