Nexia Smart Home Automation Products
Do you want to take more control over your comfort and simplify your life at the same time? With Nexia Home Intelligence, you can do exactly that. Nexia helps homeowners connect to their homes from an all-in-one application that works flawlessly with Trane TruComfort™ systems. Whether you'd like to implement a home automation device in your home or use a single app to control multiple smart products, including door locks, cameras, lights and thermostats, Adon Complete Air Conditioning & Heating is here to help.

Create a Smarter Home With Nexia Home Intelligence
It doesn't matter if you're working late or on vacation. Nexia is always at home and ready to act on your command. When you install Nexia Home Intelligence, you can:
Lock and unlock smart door locks at a moment's notice.

Monitor activity in and around your home using smart security cameras.

Turn lights in your home on and off with a single tap on the app.

Change your HVAC system's thermostat settings day or night.
Nexia smart products give you remote access to your doors, windows, surveillance systems, lights and thermostat. At Adon Complete Air Conditioning & Heating, we pride ourselves on making high-technology affordable and accessible for all of your comfort needs. We're here to give you peace of mind. We take pride in the quality of every installation we complete, and we provide excellent customer service from start to finish.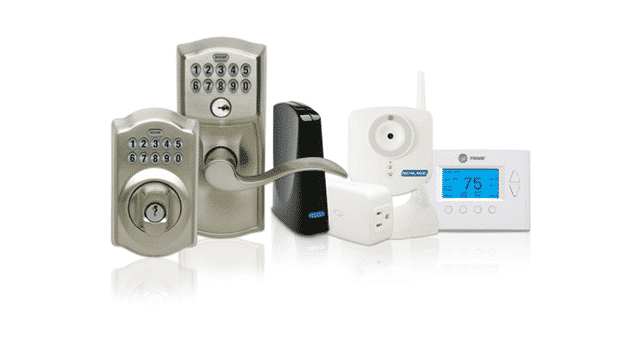 Let Us Transform Your House With Smart Home Technology
The comfort specialists at Adon Complete Air Conditioning & Heating have been installing Trane's state-of-the-art climate control systems for years, and we're now happy to help homeowners transform their houses into smart homes. When you welcome Nexia into your home, you'll receive instant alerts about security concerns and alleviate worries. You'll also optimize every system in your home and minimize the costs to operate them.
Are you interested in learning more about smart home automation and Nexia's full range of products? Contact Adon Complete Air Conditioning & Heating at (903) 482-4900 today. We happily serve customers in Allen, Frisco, McKinney and Sherman, TX.