Furnace Services for Plano and North Texas
In the heart of North Texas, dealing with a malfunctioning or inefficient furnace is not an option. It's a matter of safety and comfort. And at Adon Complete Air Conditioning & Heating, we understand that. As your local furnace professionals, we are committed to ensuring that your home stays warm and cozy, even in the chilliest winters.
Whether you're in need of routine maintenance, repairs, or a full installation, our team of experienced technicians has the knowledge and expertise to get the job done right. Contact us today to schedule an appointment and see why we're a trusted furnace company in the area!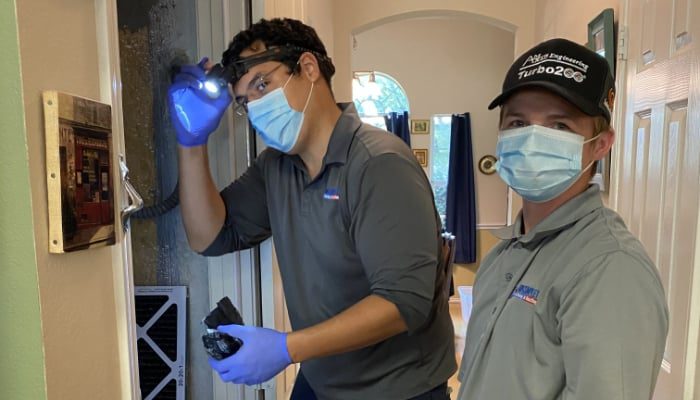 Discover the Expertise of Our Furnace Professionals
We believe in treating every furnace as if it were our own. Our expert furnace professionals take the time to conduct a thorough review of your system, ensuring that it operates at peak efficiency. Whether it's making minor adjustments or identifying potential mechanical problems early, our team leaves no stone unturned.
Rattling noises, inefficient heating, skyrocketing energy bills — if you've noticed any of these signs, it's time to give our furnace company a call. Our professionals will diagnose and repair any issues, ensuring your furnace runs smoothly and efficiently.
Why Should You Choose a Trusted Furnace Company for Your Heating Needs?
Choosing the right furnace company is a significant decision. You need a team you can trust, one that provides reliable service. At Adon Complete Air Conditioning & Heating, we pride ourselves on our reputation for delivering quality and dependable furnace services in Plano, TX, and the North Texas region.
High-quality Maintenance Services
Our maintenance services extend beyond simple repairs. We believe in preventative maintenance, ensuring your furnace is in top condition to keep your house warm and your energy bills low.
Premium Furnace Services for Optimal Comfort
We understand that an effective heating system is about more than just warmth — it's about creating a comfortable home environment while saving money on energy bills. That's why our furnace services focus on improving your system's efficiency, ensuring it provides optimal comfort and keeps your energy bills in check.
Additionally, our commitment to technology means we offer advanced heating systems designed for maximum comfort and efficiency. Whether you're looking for a traditional gas furnace or exploring the benefits of heat pumps, our furnace company has the options to suit your needs.
Schedule Your Appointment Today
With our furnace services, you can save money without compromising on comfort. Our services are designed to maximize your system's efficiency, reducing your energy bills and preventing costly repairs down the line.
At Adon Complete Air Conditioning & Heating, our furnace professionals also believe in transparency. That's why we offer upfront pricing for our services, so you know exactly what you're paying for. No hidden fees, no surprises — just honest, reliable service.
We offer a wide range of services to meet your needs. From heating repair and heating installation to routine HVAC maintenance, we're here to provide you with the best solutions to keep you warm during the coldest months.
Our team is committed to providing the best furnace services in Plano, TX, and North Texas. With our team of experts, you can rest easy knowing your comfort is our priority. Contact us today to schedule an appointment with our furnace professionals!
Our service areas include:

Allen, TX 

Anna, TX 

Arlington, TX 

Aubrey, TX 

Blue Ridge, TX 

Carrollton, TX 

Cedar Hill, TX 

Celina, TX 

Dallas, TX 

Denison, TX 

Fairview, TX 

Farmersville, TX

Frisco, TX 

Garland, TX 

Gordonville, TX 

Gunter, TX 

Howe, TX 

Leonard, TX 

McKinney, TX

Melissa, TX 

Plano, TX 

Pottsboro, TX

Princeton, TX

Prosper, TX 

Richardson, TX 

Rockwall, TX 

Sherman, TX 

Tioga, TX 

Tom Bean, TX 

Trenton, TX 

Van Alstyne, TX 

Weston, TX 

Whitesboro, TX 

Whitewright, TX