Jesse and Paola Villarreal started Adon Complete in order to bring affordable and reliable heating and cooling solutions to his local community. With over 27 years of experience, Jesse is not only licensed with the EPA, he's has become a professional expert on critical infrastructures, environmental facilities, data centers and corporate real estate operations. Jesse is also a Subject Matter Expert (SME) in heating, ventilation and air conditioning troubleshooting and implementation, affording him the opportunity to be part of both local and international engineering projects.
At Adon, Jesse and Paola and their exceptional teammates work to incorporate their knowledge of safety, energy efficiency, environmental know-how and practical resources to bring their clients superior yet affordable heating and cooling system solutions.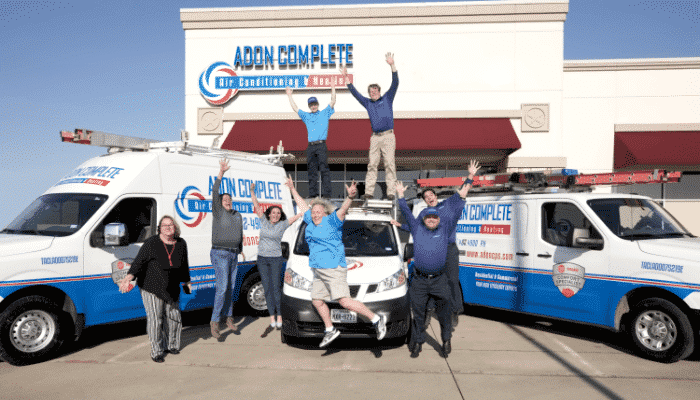 Our Services
We are your one-stop-shop for HVAC services and property maintenance in the McKinney, TX area. We offer repairs and maintenance services on all types of systems. In addition, we employ the latest technology to install and perfect smart home automation and indoor air quality systems. We also offer installation services on full heating and cooling systems using the premier brand Trane Comfort.
In short, when you need an HVAC contractor for any reason, you can come to us.