Commercial Refrigeration Service & Repair Near McKinney, TX
Is any of your refrigeration down or running warm? Call the North Collin County experts to come to take a look!
Chances are if you have any refrigeration at your commercial property then it will be a big deal if it goes down or even if it begins to creep up in temperature. Whether you are a restaurant, bar, school, penal facility, medical facility, or any other type of property, our technicians will work hard to diagnose and solve your refrigeration issues.
What type of refrigeration do you work on?
All types! Here are just a few examples of what we can work on:
Walk-In Coolers

Reach-In Coolers

Walk-In Freezers

Reach-In Freezers

Ice Machines

Beer Coolers

Display Cases

Medical Freezers

Blast Chillers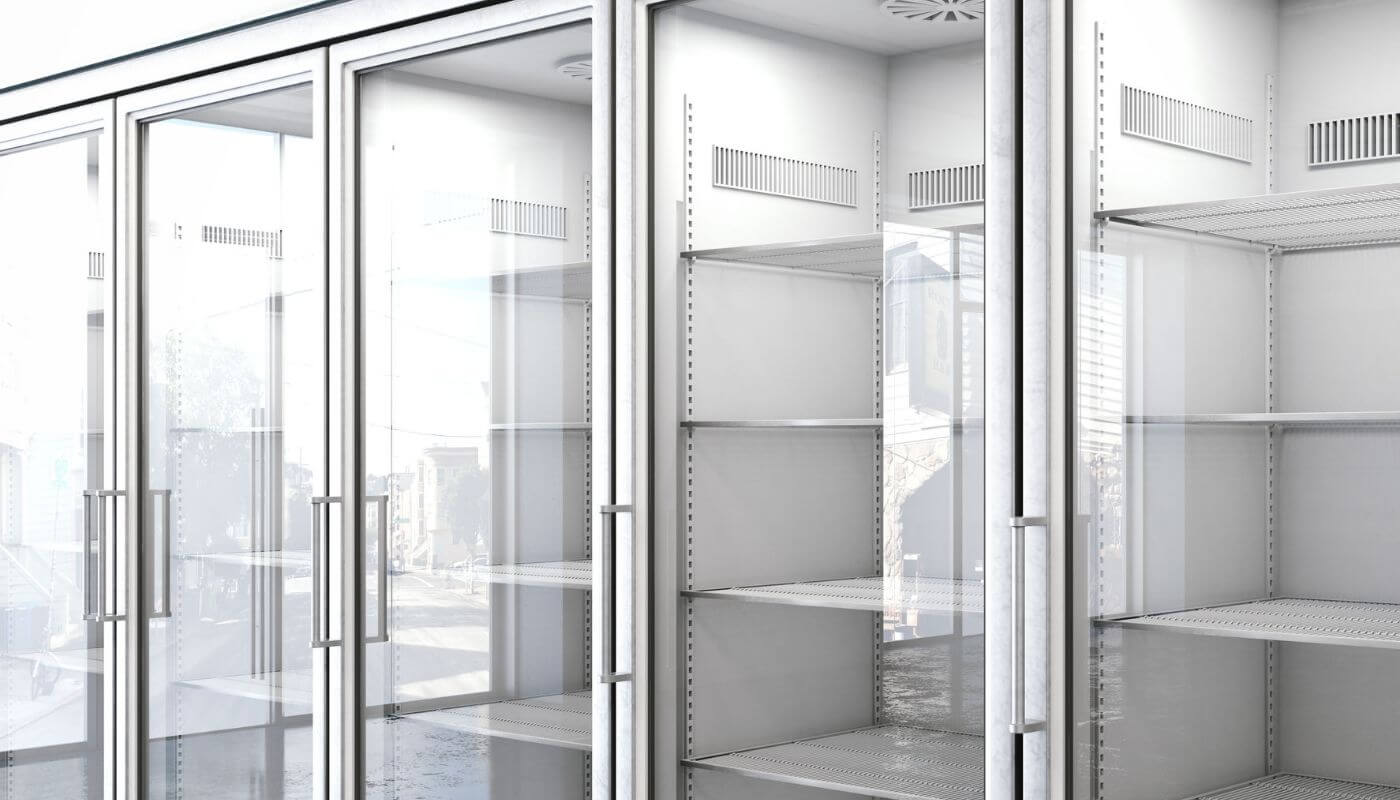 What is typically wrong with a piece of refrigeration?
No one plans to have critical coolers and refrigerators go down and these systems can be complicated to understand. Our trained technicians, who are available 24 hours a day, will come out to your business and conduct a thorough diagnostic of your refrigeration system to see what the issue might be. Common issues can include:
Refrigerant Leak

Faulty Thermostat or Temperature Sensor

Compressor Failure

Coil Issues

Timer Issues

Condenser Fan Failure

Door Gasket Rips or Tears

Door Hinge Failure

Drain Line Blockage
Is your refrigeration beginning to slowly creep up in temperature? Not only is this a sign that something is going on with the unit, but this can also lead to safety issues as bacteria can grow rapidly in the right circumstances. As your cooler/freezer begins to rise in temperature, you risk spoiling valuable products, which in turn puts customers and your bottom line at risk. A properly maintained piece of refrigeration is a safe piece of refrigeration!
Why Choose Adon?
We have over fifteen years of experience and are committed to working diligently to support our neighbors in North Collin and Grayson counties. Whether your refrigeration supports your restaurant, social club or fancy cheese store, we are here to work to keep it in tip-top shape! Give us a call today to schedule your diagnosis.
Call Adon today at (903) 482-4900 to schedule.